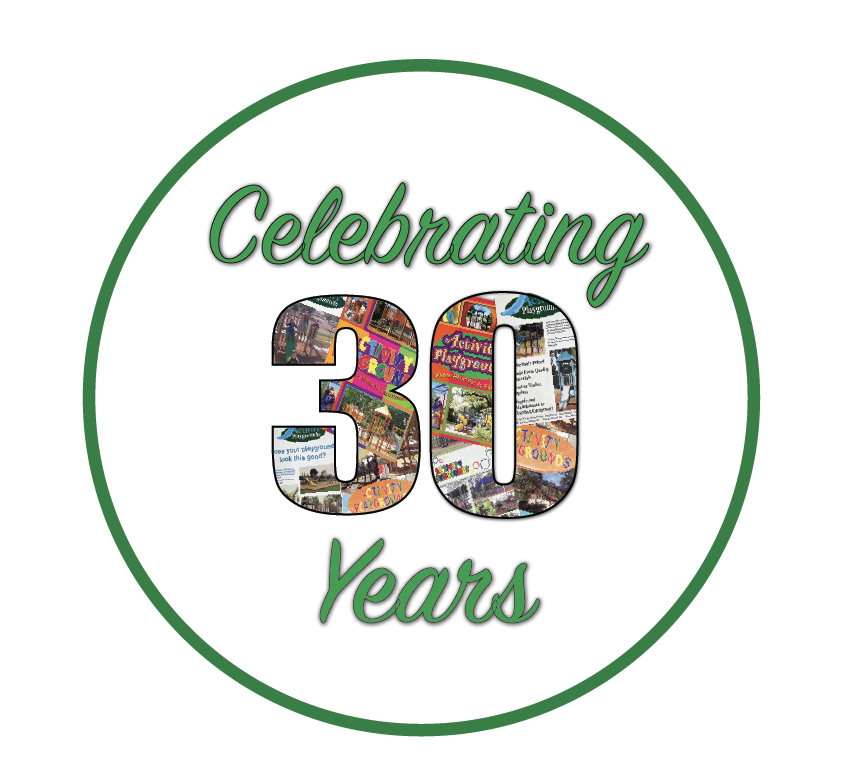 DESIGNER, MANUFACTURER, SUPPLIER AND INSTALLER OF QUALITY PLAY SPACES
PROUDLY AUSTRALIAN MADE & OWNED FOR OVER 30 YEARS
Proudly Australian owned & Made, Activity Playgrounds have been operating since 1991. Being an active member of the playground industry for 30 years, the company has proudly completed a diverse range of commercial playgrounds including outdoor play and recreational spaces throughout Victoria and southeastern Australia.
Innovations in playground design have paved the way for Activity Playgrounds to continue improving its products year on year; giving young Australians the best opportunity to develop physically, mentally and socially through play.
Established in 1991 by Rick Rayner, the company started off with just 3 employees. Expanding over time, there is approximately 26 staff members – 17 Full Time, 1 Part Time, 4 Casual, 1 Contractor, 3 Holiday Students, plus multiple work experience and structured workplace learning students. 
In the early stages, Activity Playgrounds focused on modular play equipment, adding shade sails to their product range and service in 2005. More recently Activity Playgrounds have been working closely with their customer (landscape architects, local councils, schools, etc) to provide complete commercial playgrounds with park construction and landscaping.
Rick Rayner had experienced playground designers and testers right from get go! The business has stayed in the family with 18 family members working within the business at some stage throughout the years. 
WHY ACTIVITY PLAYGROUNDS?
Having worked closely with schools, kindergartens, churches and local councils for many years, Activity Playgrounds knows how to get the job done with quick turnaround times and minimal disruption to project timelines and onsite progress.
With such an established history in the industry, you can be confident that Activity Playgrounds will not only supply quality products, it will stick around to keep your playground equipment, activity net, shade sail, or fun and fitness area in safe working order for years to come.
The company's after-sales service includes playground maintenance and playground repairs, and is supported by a full range of spare parts.
As Rick Rayner, owner of Activity Playgrounds, is a registered commercial shade structure builder, the company can also construct a shade structure over your new or existing playground equipment or adjacent outdoor space, such as a courtyard or sandpit.
The experienced and knowledgeable Activity Playgrounds team will take care of associated works as required, including site preparation and necessary permits.
In-house playground manufacturing capabilities make it easy to modify existing designs for individual site requirements. Or if you have something special in mind, the company's in-house designers can come up with a fully customised playground design. The team can also create a design that accommodates additional play elements over a number of stages, allowing for future growth if needed.
Working closely with landscape architects, Activity Playgrounds can provide a complete start to finish playground and park construction and landscaping.
Local Government & Councils
Activity Playgrounds have worked on many government, council and commercial playground projects, and can provide a custom play space to suit your requirements & budget.
Primary & Secondary Schools
Activity Playgrounds has a range of age and access appropriate playground equipment, with a focus on children's physical and social development through play.
Early Learning Centres & Kindergarten
Children develop social and emotional skills at a young age through play. Activity Playgrounds offers a wide range of playground designs to let kids play their way.