Outdoor playgrounds give children the opportunity to enjoy their environment, while improving strength and developing important cognitive skills. But how do we keep our children protected from the harsh Australian climate—including dangerous UV rays, while they play?  
Protection Throughout the Year
Shade sails and shade structures are a great, low-maintenance addition to any recreational space. They provide protection from UV rays on hot, sunny days, and protection from rain and hail during the colder months. When positioned under a shade sail and out of direct sunlight, play equipment remains at an enjoyable temperature, leaving parents and children more comfortable and able to stay for longer.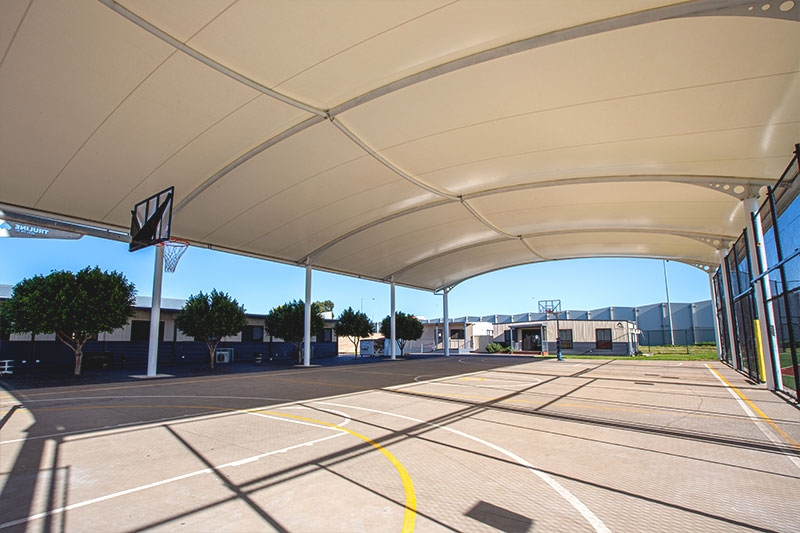 Shade structures also increase the lifespan of the play equipment they protect. When sheltered from the elements, equipment stays cleaner, colours within the equipment remain brighter, and materials will wear more slowly, requiring less maintenance.
Safety, Comfort, and Longevity
All shade sails and shade structures fitted by Activity Playgrounds utilise the highest quality materials, and are installed to meet and exceed the relevant Australian standards. Our shade sails are comprised of UV 95 commercial grade material and are tightly mounted, for a longer lifespan and a sleeker look.
More than protection, our shade sails are available in a variety of colours and have been designed to complement any landscape design. So, with Activity Playgrounds, each play space can make a great visual impression, without compromising on comfort and safety.
Contact us to create an engaging playground design for your school today. Or click here to view our full range of products.
If you can't tell already, we're passionate about quality shade sails. We'd love to hear from you about your shade sail project. Get in touch about your sail shade requirements.