Our experienced and friendly designers will help you create the best possible play equipment. We have a range of age and access appropriate designs to choose from, including early, mid, senior and mixed age designs, as well as designs for wheelchair access and limited mobility kids. Our innovative modular designs can be mixed, matched and modified to suit special requirements or site layouts. Alternatively, unique ideas or special needs can be accommodated with a fully customised design. We manufacture all of our steel components here at Activity Playgrounds so the sky's the limit!
Our team will develop a design proposal along with a written quote. Our 2D and 3D presentations ensure clients can visualise how the completed playground equipment, net or shade sail structure (2D only) will look. And of course, all of our standard and custom play equipment designs comply with the relevant Australian Standards.
We are confident about our equipment and guarantee the children will love playing on it.
We have a wide range of designs and equipment for schools, kinders, churches and public parks. Our POTOROO and PYGMY-POSSUM range is ideal for kinders and the early primary years, with low fall heights, easy grip handles for small hands, and heaps of climbers, activities and slides. For the mid-primary years, our BANDICOOT range incorporates exciting balance and overhead equipment with bridges and climbers – and our KANGAROO range is ideal for multi-level play by older primary school children. We also have themed playground equipment, for example, our Cruise Boat and Space Port designs are great for role playing and add an extra dimension to the play experience.
If you are interested in quality play equipment for your backyard, please contact us as we may be able to assist.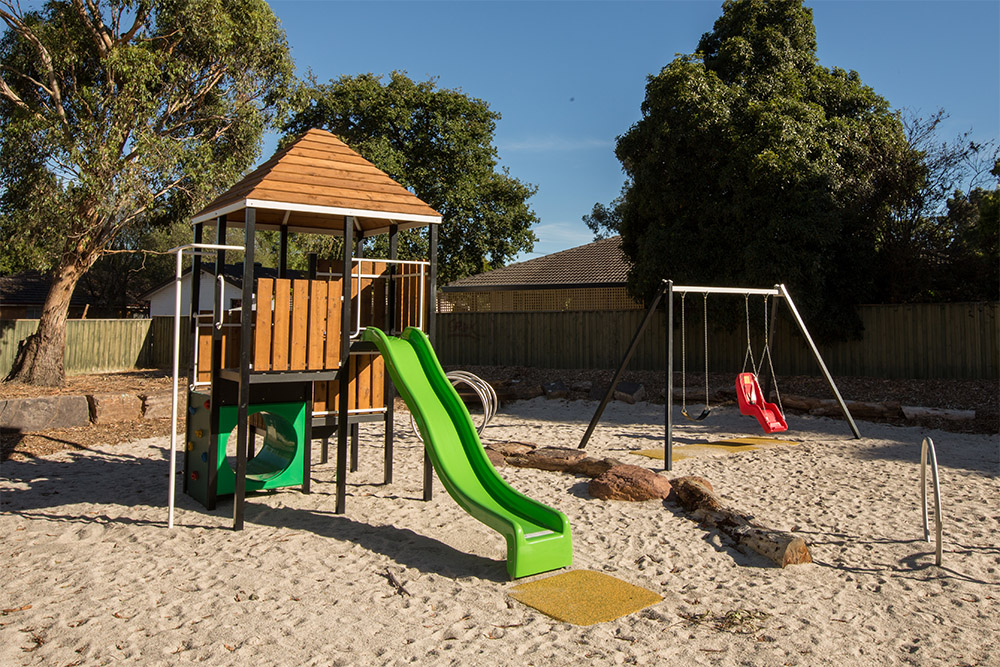 ACCESS AND MOBILITY
Access is an important consideration in any playground design. Our tried and tested range of play equipment can be modified to suit your access requirements. We also have a SPECIAL NEEDS range which is specifically designed for wheelchair access and for kids with limited mobility.
DURABILITY
All our play equipment and shade sails are built to last. All the bolts and fasteners used are corrosion and tamper resistant. The steel is fabricated at our factory in Victoria's Yarra Valley using Galtube-Plus stock, which is galvanised on the outside and painted on the inside for maximum durability. Your external colour preferences will easily be accommodated by Dulux's extensive range of coatings.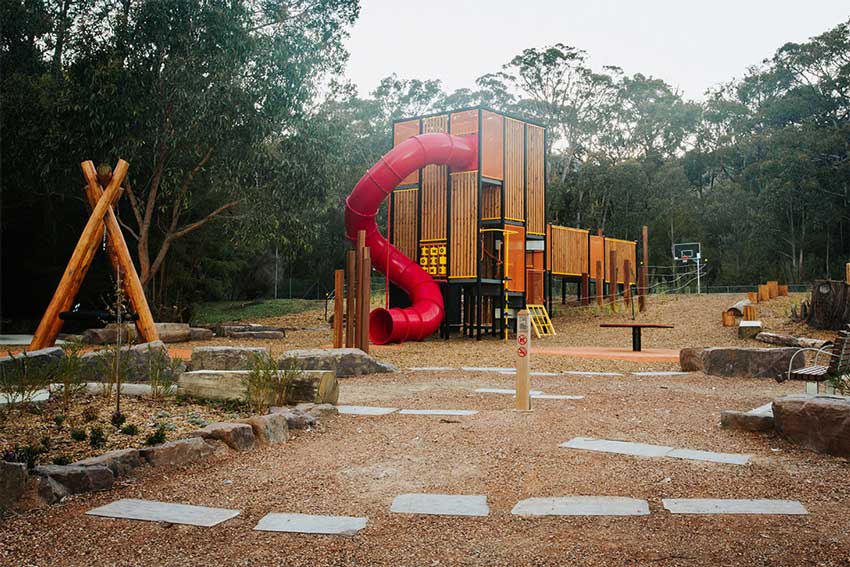 CUSTOM DESIGN
Our talented design team can modify an existing structure or come up with something completely new. We manufacture our play equipment in-house, so the sky's the limit in terms of our ability to innovate with you. In any case, we'll use our expert knowledge to help to guide and assist.